Singapore, a bustling city with a rich tapestry of cultures, never fails to surprise us with hidden gems tucked away in its vibrant streets. Sunshine Plaza, along Bencoolen Street, is one such place, a haven for small eateries catering to the office crowd. Among these little culinary treasures, I discovered Ichitei Japanese Dining, a charming spot offering value for money Japanese food that's sure to please your palate.
As I strolled along the row of small eateries, Ichitei caught my attention. Its unassuming exterior gave the impression that they mainly offered set meals and sushi. Intrigued, I decided to step inside and see what it had to offer.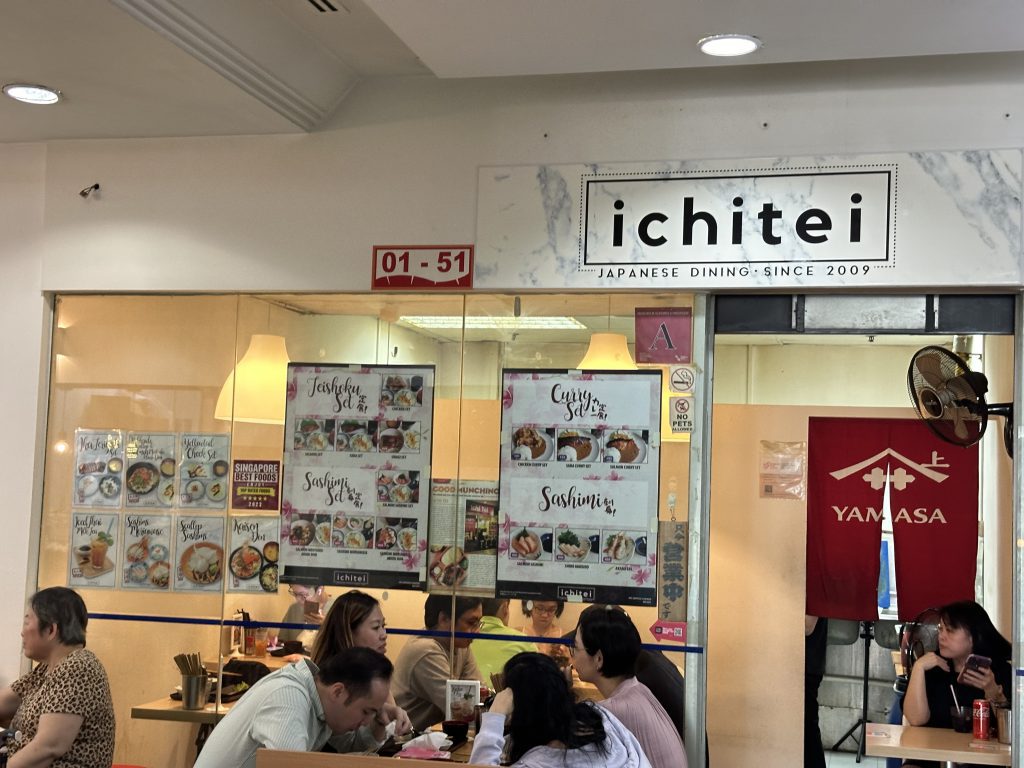 From sushi to set meals, Ichitei had it all, promising a delicious journey through Japanese cuisine. After a quick perusal, I decided to indulge in the Teriyaki Squid Set Meal.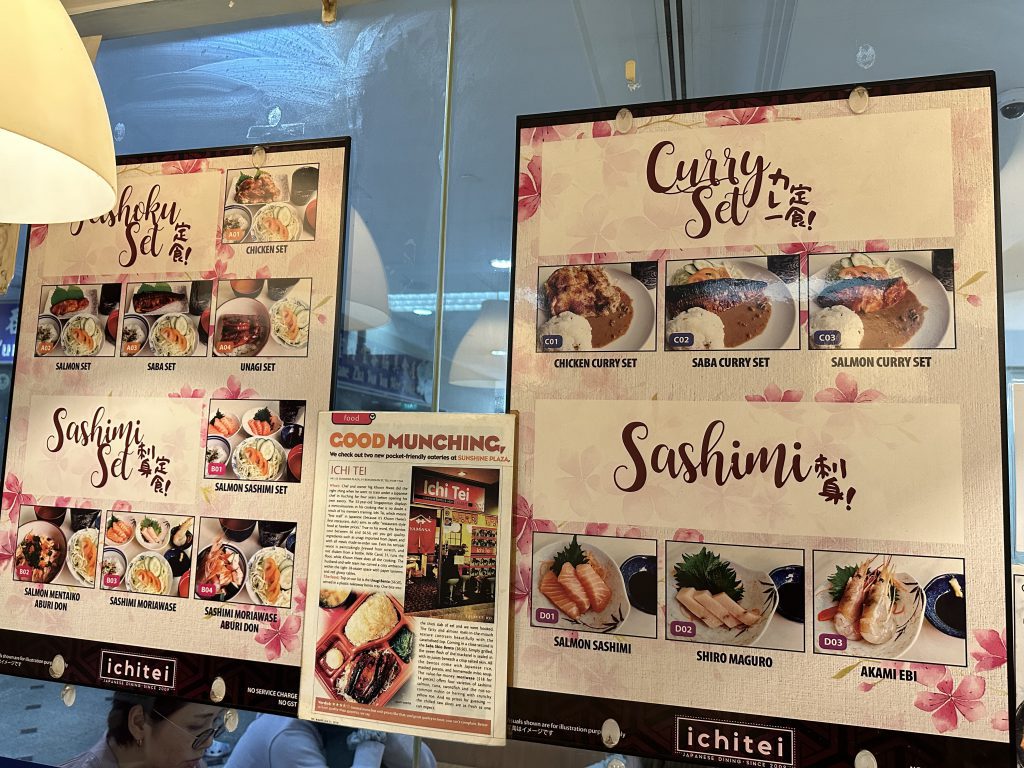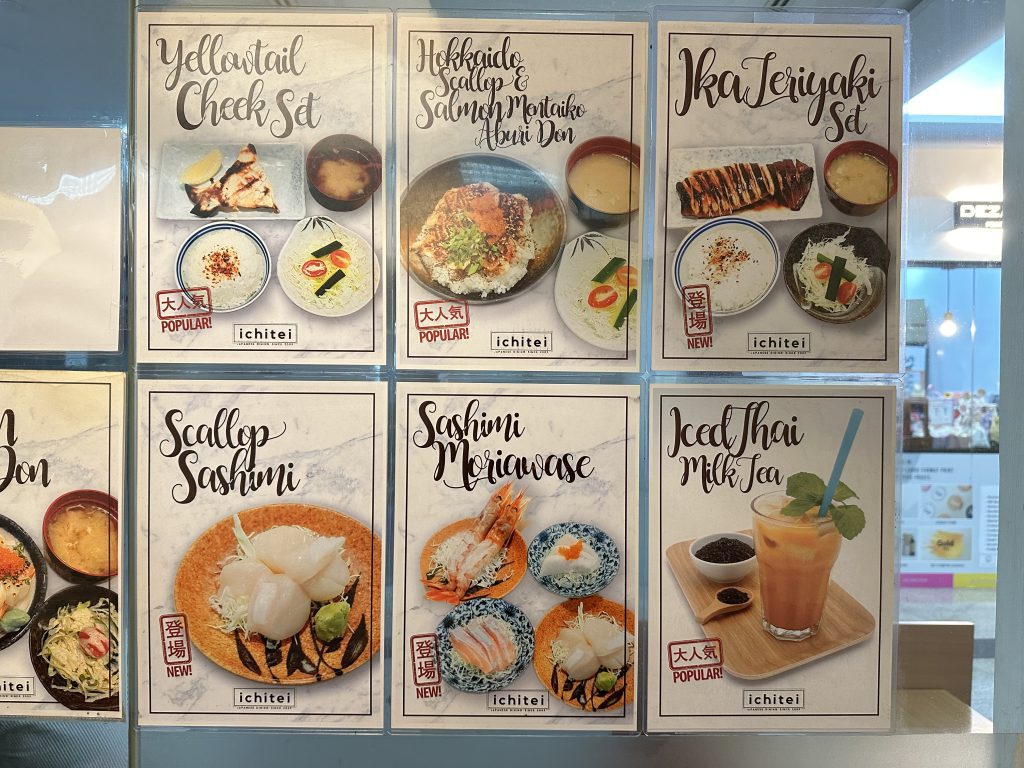 My chosen meal arrived promptly, accompanied by a waft of tantalizing aromas. The Teriyaki Squid Set Meal. The set included the star of the show, the teriyaki squid, a bowl of fragrant Japanese grains, miso soup, and a crisp salad.
Total damage: S$20.00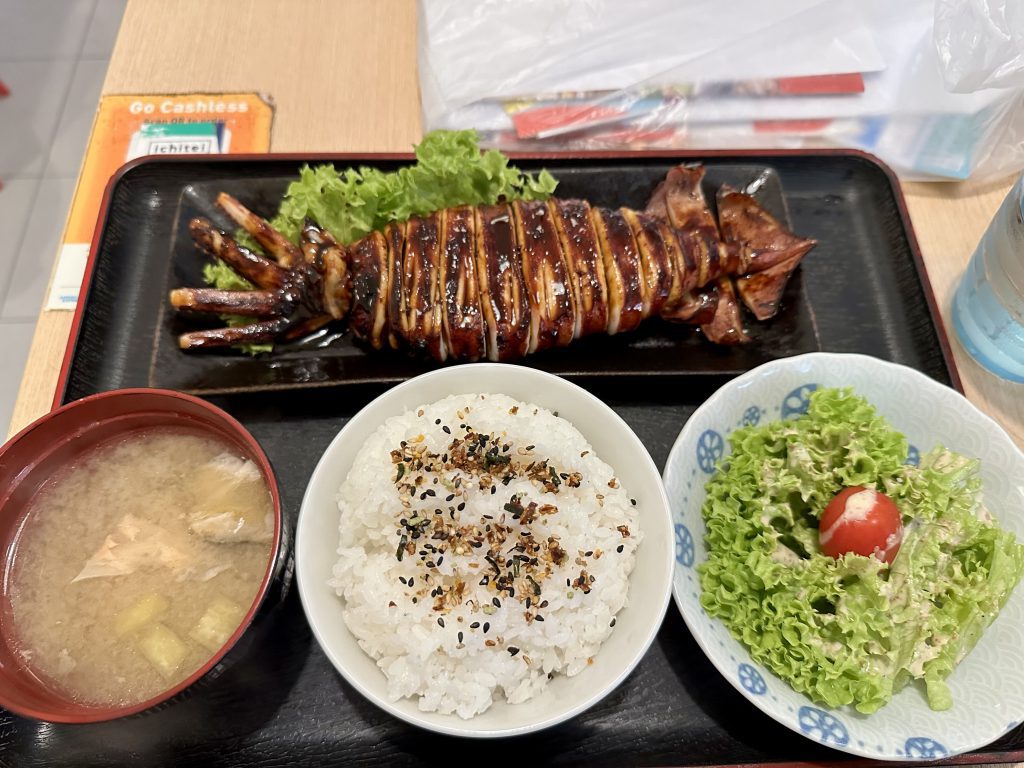 The miso soup was the first item to captivate our taste buds. It had the unmistakable aroma of home-cooked goodness, a comfort food for the soul. The miso soup was not just ordinary; it featured delicate pieces of salmon and daikon, elevating the classic dish to new heights. It was the kind of soup that warms you from within and leaves you with a sense of contentment.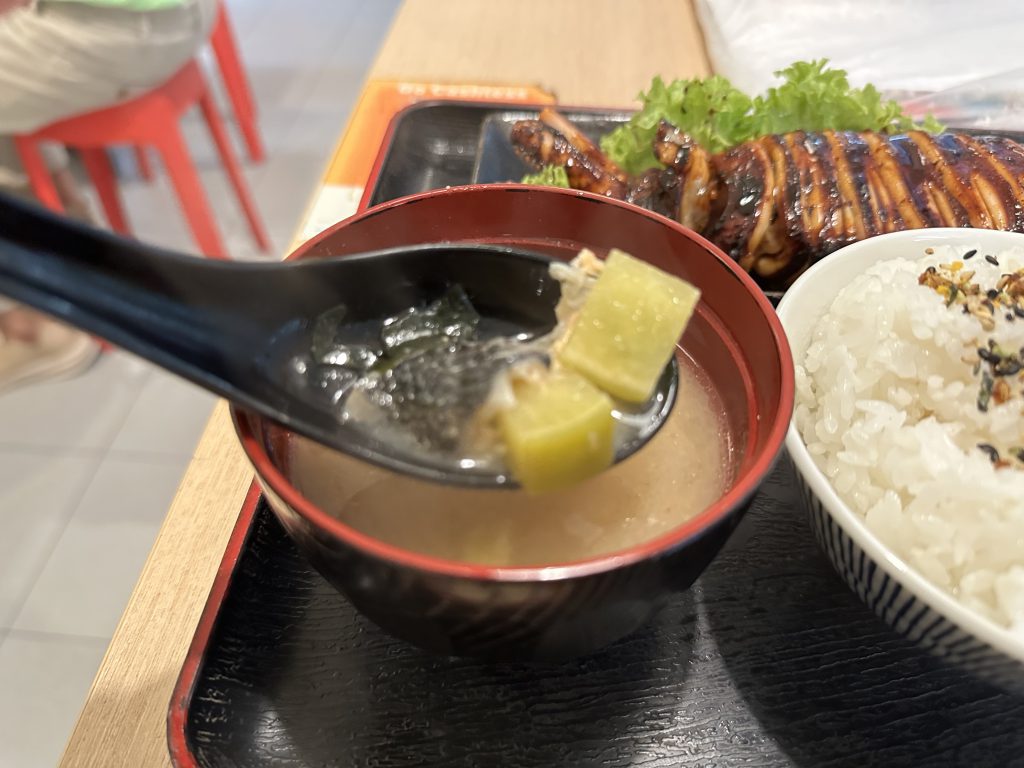 The teriyaki squid, the centerpiece of our meal, was nothing short of spectacular. Cooked to perfection, it featured a sweet and savory teriyaki glaze that clung to the tender squid, creating a harmonious balance of flavors. The dish was not overly sauced, allowing the natural flavors of the squid to shine through, making it a delectable experience for seafood lovers.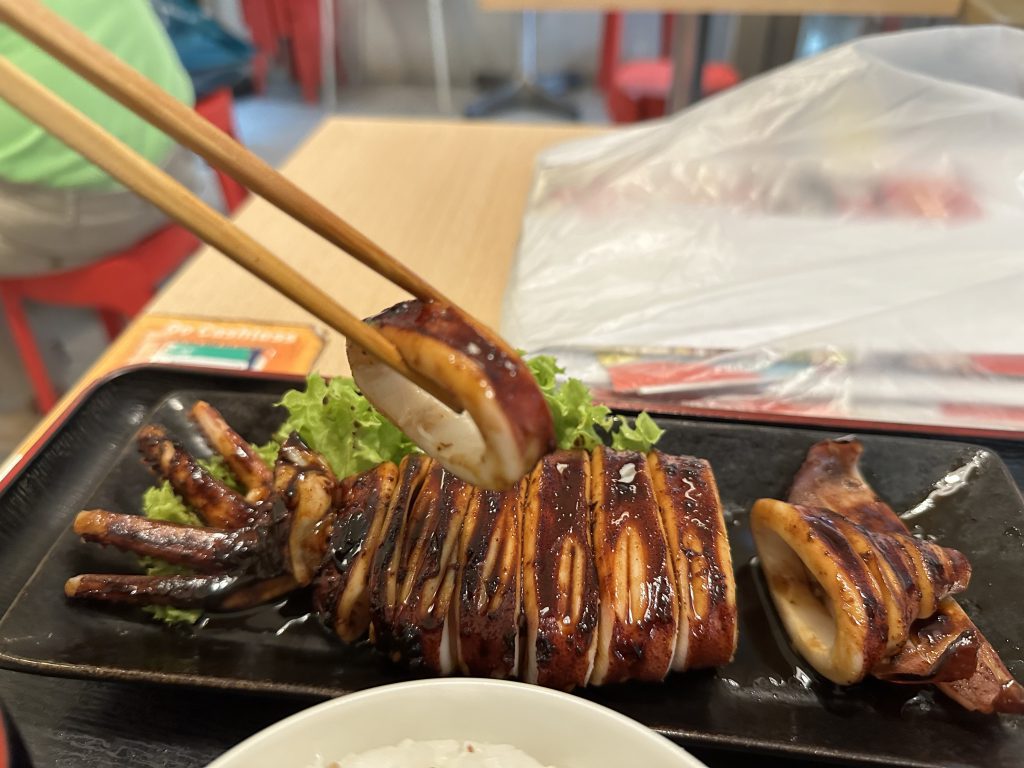 The bowl of fragrant Japanese grains was a delightful accompaniment. The mixture of rice, barley, and other grains was a flavorful complement to the teriyaki squid, adding a wholesome touch to the meal. The grains had a subtle nuttiness that paired beautifully with the main dish.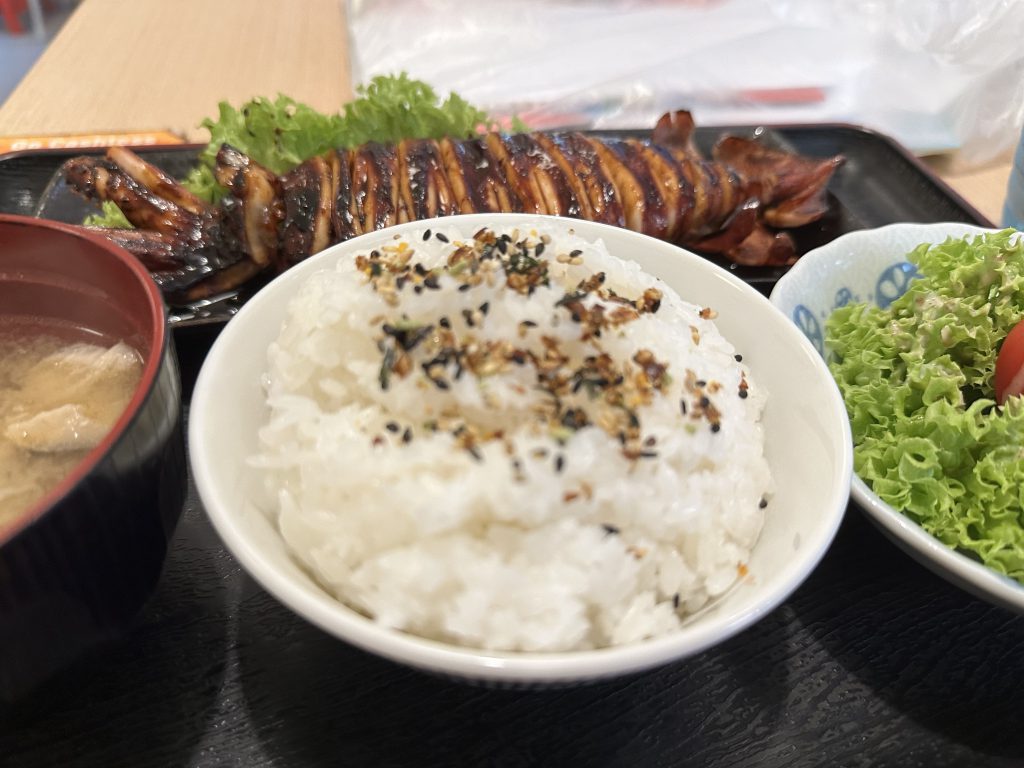 To balance the meal, a crisp salad was served, complete with fresh greens and a light, sesame dressing. It was the perfect palate cleanser between bites of the teriyaki squid and grains, providing a well-rounded dining experience.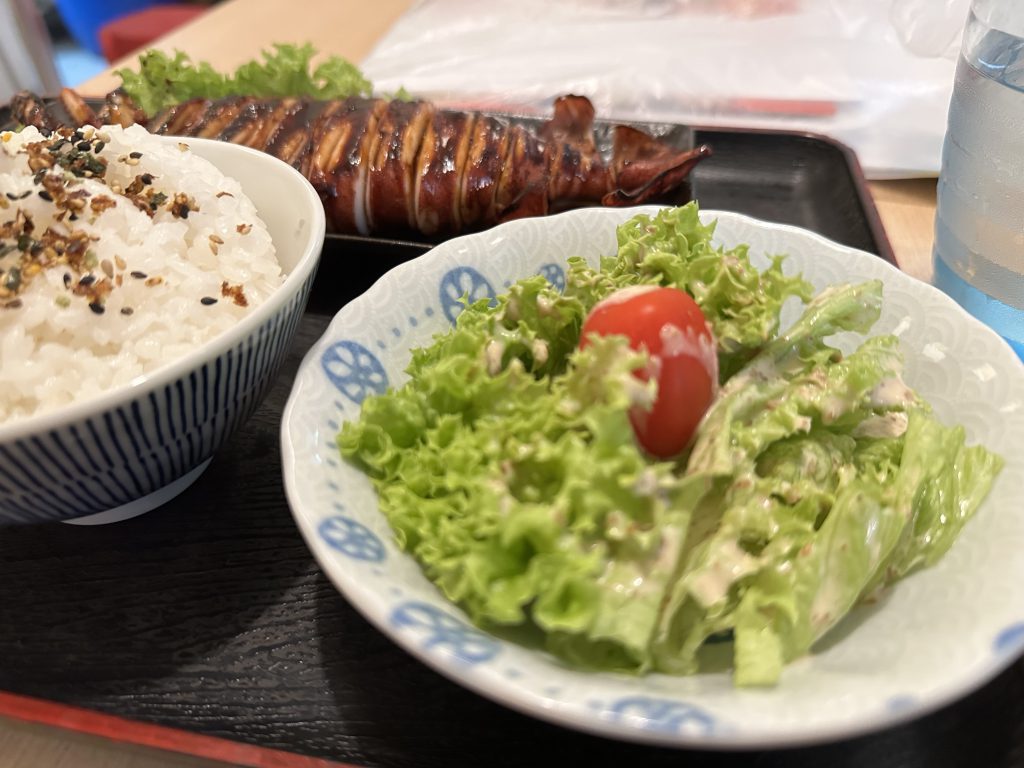 Ichitei Japanese Dining truly impressed us with its value for money and its commitment to delivering authentic Japanese flavors. The combination of flavors and the cozy ambiance make it a must-visit for anyone seeking an affordable and delightful Japanese dining experience in the heart of Singapore.
My personal verdict:
Food: 4/5 (no complaints)
Ambience: 3/5 (perfect place for the wokesalary man looking for a meal to satisfy his soul)
Service: 4.5/5 (the couple manning the stall seemed joyful and were friendly enough)
Will I return? Yes! I would very much want to try their sushi and see if it's any good.